Description

Siemens HiPath 1220 Telephone System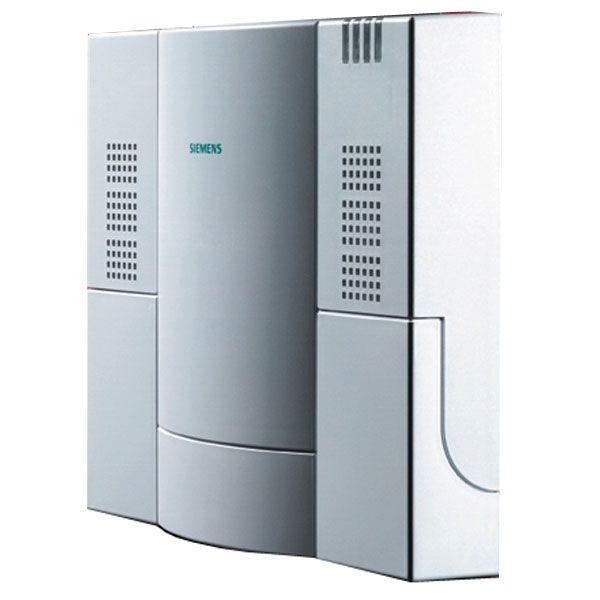 With the HiPath 1220 telephone system, Siemens offers an exceptionally high performance communications system
for small, but nevertheless demanding, companies. A multitude of professional features supports all phone-based communications processes – at every workstation and in every working environment. Particularly convenient, are features such as high-speed data transmission, thanks to the integrated USB interface and easy-to-understand call-cost evaluation with the Account Manager. Particularly simple, are features such as system administration via a PC tool. It all adds up to make telephoning more professional and more efficient.
Features:
Activate switches and alarms through telephone (actuators/sensors)
Automatic line seizure (dialing without prefixed 0, set for individual extension)
Baby listening / room monitoring
Broadcast intercom call (on optiPoint telephones)
Call cost logging and display
Call forwarding from extension (external)
Call forwarding, after time out on no answer and immediately if busy
Call hold and transfer (internal/external)
Call park
Call pickup, including override option
Callback on busy and no answer
Caller list with name display
Call waiting
Class of service (includes blocking of premium rate numbers)
Conference calling (internal and
external)
Distinctive call signaling (internal/external/doorbell/VIP)
Do not disturb/ "silent call"
Doorbell, intercom and door unlock functions
External music source (optional) and listening in with optiPoint (calls can still be made)
Group call with flexible settings
Integrated Auto Attendant function
Internal telephone book with up to 500 names
Least cost routing (LCR) with fallback function
Line busy signal
Line keys
Lock telephone (individual code) with emergency function
Music on hold
Name display (also possible on analog ports and S0 bus)
Night service/day service
Project code
Redial (last ten numbers)
Remote control of telephone from outside (DISA)
SMS to landline (analog users)
Speed dialing, individually or centrally
Toggling
Voicemail with 24 integrated mailboxes
We recycle, refurbish & remarket all used telecom equipment, business phones and accessories & associated parts. All leading brands are stocked or sourced for you! All products are professionally cleaned, tested and refurbished to the highest standard to be as good as new for you. We stand behind our refurbished products, offering you a money back guarantee with 6 months warranty.