Description

Samsung OfficeServ MP40 Card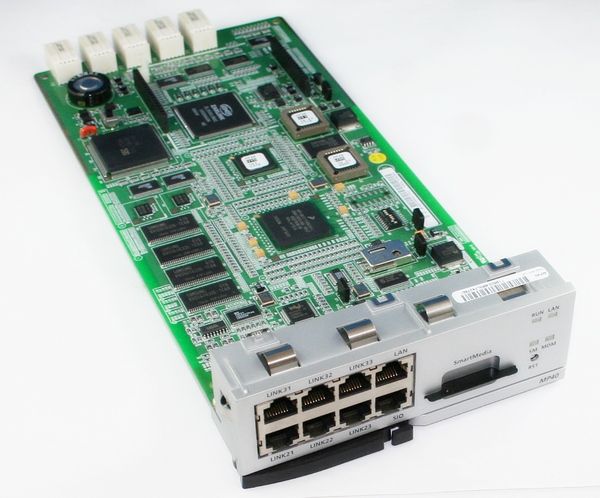 The Samsung MP40 is the main processor unit for the Samsung Officeserv 7400 phone system. The MP40 controls the system operation and features
Features:
Connector for mounting the optional modem daughter board for functions such as: − Remote access to system administration − May be used as a backup for LAN connectivity ▪ One connector for mounting the optional modem daughter board
Provides the LP40 link connectors to connect: − Two expansion cabinets − LAN port − MMC+ card slot which can accommodate a 64 MB MMC+ card containing the system software
We recycle, refurbish & remarket all used telecom equipment, business phones and accessories & associated parts. All leading brands are stocked or sourced for you! All products are professionally cleaned, tested and refurbished to the highest standard to be as good as new for you. We stand behind our refurbished products, offering you a money back guarantee with 6 months warranty.