Description

Samsung OfficeServ DS-5038S (Silver)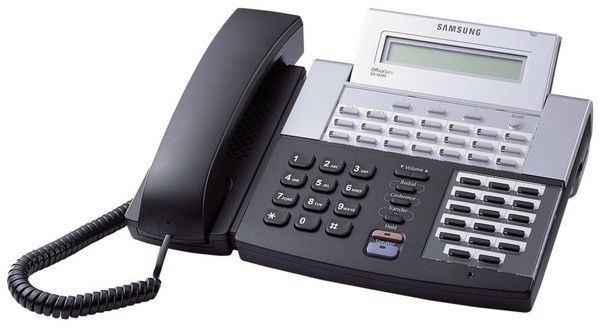 The Samsung DS 5038S digital telephone handset gives users with high volumes of call traffic such as front house staff or call operators, greater control over the complexities and features of modern phone systems. The DS 5038S achieves this through 38 programmable function keys with tri-coloured LED status indicators and a 2 line LCD screen to display integral information as well as call status making it exceptionally easy to use. With so many programmable keys the 5038S means whatever you require from your phone system (internal intercom, external speeddials, voicemail messages etc.) is just one button away.
Power Supply Not Included
Features:
LCD Display
38 programmable keys with tri-coloured LEDs
Fully hands free
5 fixed function keys: Redial, Conference, Transfer, Hold, Speaker
Adjustable LCD panel
3 context keys and scroll button
Built-in speakerphone
Choice of ring tones
Headset capability
Wall mountable
We recycle, refurbish & remarket all used telecom equipment, business phones and accessories & associated parts. All leading brands are stocked or sourced for you! All products are professionally cleaned, tested and refurbished to the highest standard to be as good as new for you. We stand behind our refurbished products, offering you a money back guarantee with 6 months warranty.