Description

Polycom Soundstation 2W Extension Microphones Pair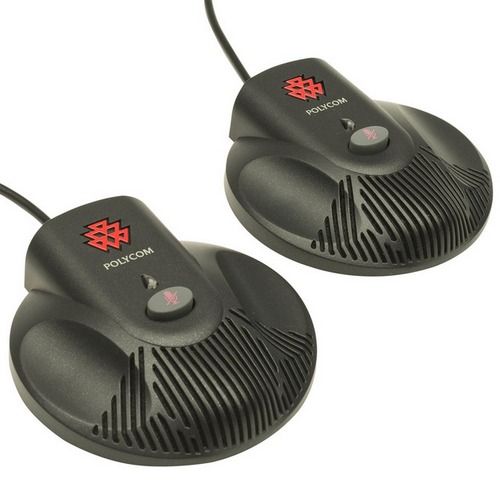 The Polycom Soundstation 2W extension microphones, also known as item number help to extend the reach of voice pick up for your conference group. The base conference phone has a voice pick up distance up to 10 feet and these handy microphones help you to bring more people comfortably into your teleconferences. Polycom, a trusted name in the conferencing industry, provides desktop wired and wireless conference phones for the business community. The microphones on this posting are designed to enhance your conferencing experience and help to avoid the need to lean over the table towards the conference phone. Instead, you can speak normally so you can concentrate on your conference subject and not how you're speaking into the phone itself. The Polycom Soundstation 2W, microphones will make a welcomed addition to your conferencing routine.
Features:
Wired microphones (pair) for use with Polycom Soundstation 2W wireless conference phone
Microphones extend the voice pick up distance for your conference phone
Mute button mutes all mics (extension microphones and base)
Noise cancellation
Echo supression
We recycle, refurbish & remarket all used telecom equipment, business phones and accessories & associated parts. All leading brands are stocked or sourced for you! All products are professionally cleaned, tested and refurbished to the highest standard to be as good as new for you. We stand behind our refurbished products, offering you a money back guarantee with 6 months warranty.