Description

Panasonic KX-NCP1000 Phone System with IPC-MPR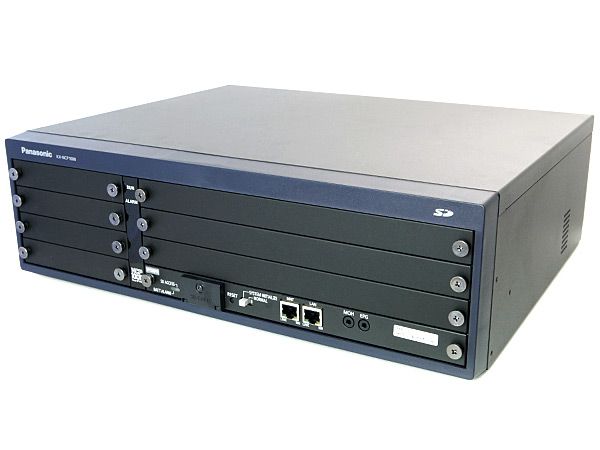 Panasonic KX-NCP1000 IP PBX. Highly modular and designed to improve your business communications workflow , the new Panasonic KX-NCP1000 enables businesses to effectively reach, serve and retain their customer. KX-NCP allows easy access to a whole host of business communication applications with a choice of fixed, mobile and advanced touch screen IP terminals. These include advanced digital phones, softphones, DECT wireless portable stations, as well as standard analogue extensions. In addition, integration with mobile phones allows mobile users and remote workers to stay connected even while on the move
The PBX supports the following telephones:
IP proprietary telephones (e.g., KX-NT300 series)
IP softphones (e.g., KX-TDA0350)
Digital proprietary telephones (e.g., KX-DT300 series)
Analog proprietary telephones (e.g., KX-T7700 series)
Portable stations (e.g., KX-WT125, KX-TD7690)
DSS consoles (e.g., KX-DT390)
Single line telephones
Features:
Expandable up to 36 Digital Extensions, 128 IP Extensions
T-1 or PRI Interface
Rack Mounted System
Click to Dial Built In
Voice over IP Capabilities
Voicemail to Email Capabilities
Centralized Voicemail Option
Integration with WiFi DECT 6.0 Panasonic Telephone
Program through LAN or WAN through an IP Address
IPC-MPR (Main Processor) Included
Power Supply Included
We recycle, refurbish & remarket all used telecom equipment, business phones and accessories & associated parts. All leading brands are stocked or sourced for you! All products are professionally cleaned, tested and refurbished to the highest standard to be as good as new for you. We stand behind our refurbished products, offering you a money back guarantee with 6 months warranty.