Description

LG-Ericsson GDC-600B Base Station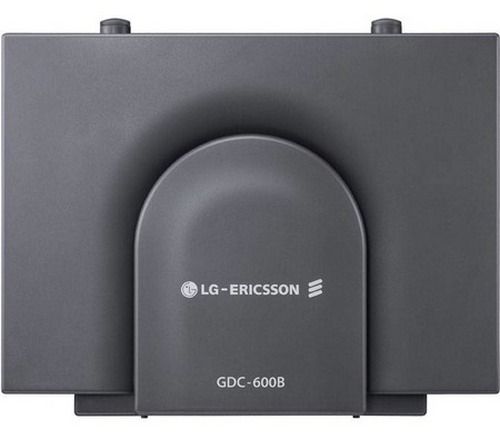 The GDC-600B Base station employs DECT technology to provide an RF link to any standard DECT GAP handset such as the GDC-400H. The Base Station connects to a WTIB4/8 for access to features and resources of iPECS with an RJ-11 4-wire connector on the left-side of the unit. In addition to providing the path for signaling and audio between the Base Station and the WTIB4/8, this connection provides power to the GDC-600B
Features:
The GDC-600B Base Station can process up to six simultaneous calls, but because all users are not usually simultaneously on calls, a Base Station can support a greater number of wireless terminal users in practice.

75m Coverage Radius

In practice, the cell outdoor radius in free space may up to 400m

The Base Station should be installed indoors and protected from surge because it is designed for indoor station.
We recycle, refurbish & remarket all used telecom equipment, business phones and accessories & associated parts. All leading brands are stocked or sourced for you! All products are professionally cleaned, tested and refurbished to the highest standard to be as good as new for you. We stand behind our refurbished products, offering you a money back guarantee with 6 months warranty.