Description

Cisco ATA 188 (5v) 2-Port Adapter Switch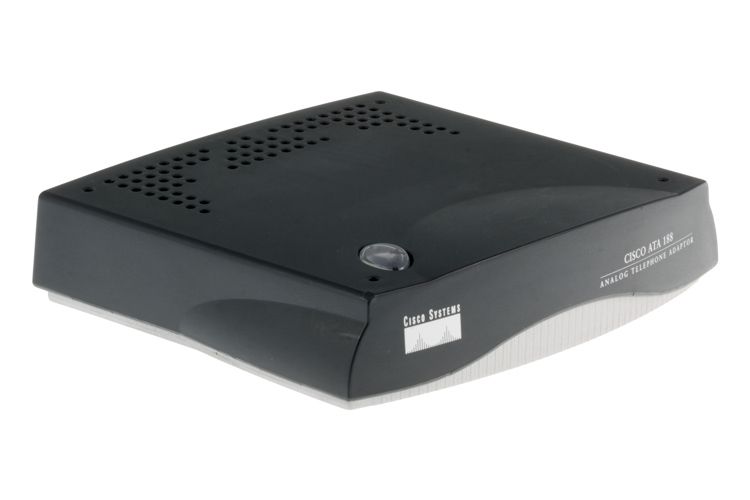 The Cisco ATA 188 Analog Telephone Adaptor interfaces regular telephones with IP-based telephony networks. Customers can take advantage of the many new and exciting IP telephony applications by connecting their analog devices to Cisco ATAs. 
Features:
The Cisco ATA 188 supports two voice ports, each with its own independent telephone number, and a single 10BaseT Ethernet port. This adaptor can make use of existing Ethernet LANs, in addition to broadband pipes such as digital subscriber line (DSL), fixed wireless, and cable modem deployments.
We recycle, refurbish & remarket all used telecom equipment, business phones and accessories & associated parts. All leading brands are stocked or sourced for you! All products are professionally cleaned, tested and refurbished to the highest standard to be as good as new for you. We stand behind our refurbished products, offering you a money back guarantee with 6 months warranty.