Description

Avaya IP Office 500 V2 System with DS (1-6) 700476021 PHONE (7-8) BRI 4U (9-10)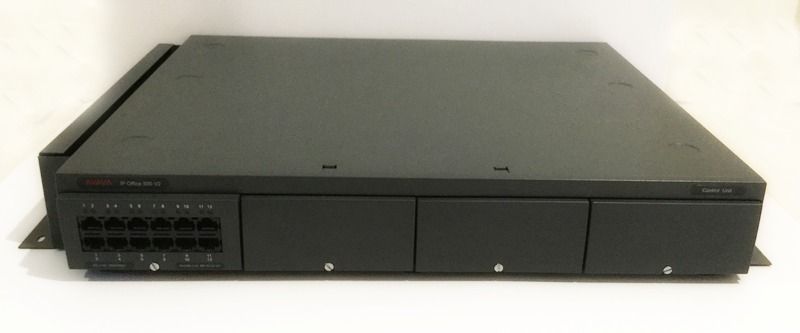 The Avaya IP Office IP500 V2 (700476005) is the latest control unit in the IP Office IP500 suite of products, supporting IP Office Release 6.0 and higher. Systems can be expanded through the use of expansion modules.
Avaya IP Office delivers full voice functionality with a comprehensive set of features. The IP Office system can be configured as a voice-only PBX, using traditional circuit-switched lines, or as an IP telephony server using high-speed ISDN/PRI dial-up access and/or direct leased line connectivity and/or SIP trunks.
DS (1-6) 700476021 PHONE (7-8) BRI 4U (9-10)
Combi BRI Card 700476021) can only be used on IP500v2 chassis / to add a combination of ports to an IP500 V2 control unit (not supported by IP500 control units – can only be used on Version 2).
Features:
Backwards compatible with IP500
4 card slots compatible with existing IP500 cards as well as new Release 8.0 cards
SD Card required, acts as Feature Key
Operates in standard IP Office mode and Essential Edition PARTNER mode
Features DS (1-6) 700476021 PHONE (7-8) BRI 4U (9-10)
6 x Digital (DS) ext ports,
2 x analogue ext ports,
4 ISDN 2 trunk ports (4 x lines = 2 x circuits)
We recycle, refurbish & remarket all used telecom equipment, business phones and accessories & associated parts. All leading brands are stocked or sourced for you! All products are professionally cleaned, tested and refurbished to the highest standard to be as good as new for you. We stand behind our refurbished products, offering you a money back guarantee with 6 months warranty.