Description

LG iPECS LIP-7016D IP Handset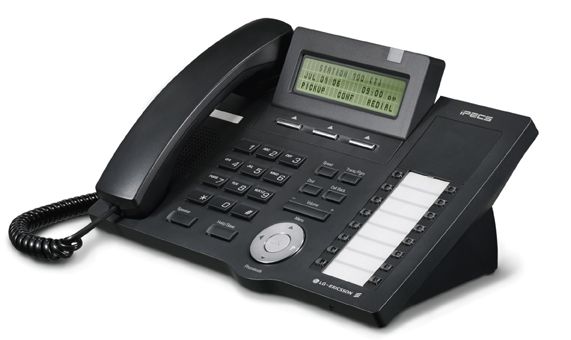 The LG LIP-7016D phone is the executive model in the LIP-7000 series digital range. It's designed for heavy phone users, executives and managers. With 16 programmable buttons, a silver jog dial, a 3 navigation buttons under the screen and a host of other features it is a very good handset and one of the most popular in the LG digital range.
Employing state of the art Voice over Internet Protocol (VoIP) technology, voice and data converge on a single IP packet network. Because each iPECS Phone is an IP appliance, it can be moved easily throughout the office LAN and maintain normal operation.
Single voice and data network and plug & play installation will save your MAC cost and increase productivity. Remote IP phone installation should be a perfect solution for a home office networking.
User can connect the IP phone to the easily available ADSL at home and the IP phone works as a system extension. 8 IP phones(including WiFi terminals & Soft phone) can make calls simultaneously and maximum 28 IP phones can be registered per system among maximum capacity of 32 extensions
Features:
LCD screen display = 3 lines x 24 characters
Easy Navigation keys
Adjustable display
Dedicated feature keys
Interactive/ Menu key
Multi-colour LED line keys
16 flexible keys can be assigned to line status, speed dial numbers or direct station
Headset Jack
Dial by name
Menu driven operation
3 soft keys
Navigation
Switch port(10/100 T)
Duel LED
We recycle, refurbish & remarket all used telecom equipment, business phones and accessories & associated parts. All leading brands are stocked or sourced for you! All products are professionally cleaned, tested and refurbished to the highest standard to be as good as new for you. We stand behind our refurbished products, offering you a money back guarantee with 6 months warranty.